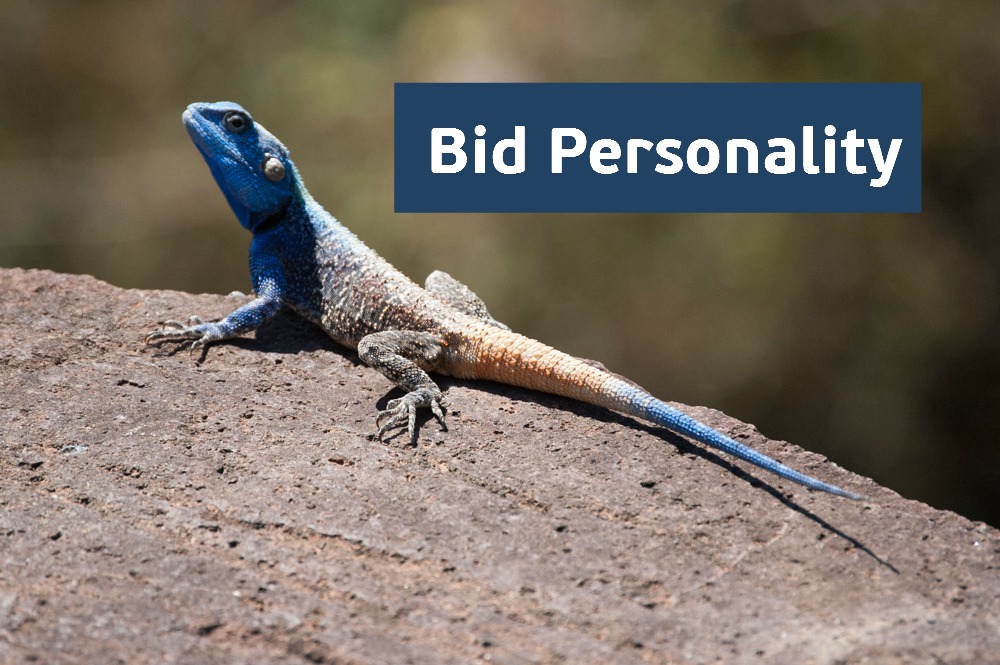 As the bid leader, whether you like it or not, you are the bid personality and set the tone. You do this as you stand up at the team brief, when you walk round the office to get some water, as you enter the board room for the review meeting.  You are always on show and the "can do", positive face of the show.
You are watched by others. You use this to influence and get the best from them; here are some things I have seen you do:
You allow yourself to be seen as a vibrant and positive force at all times, but particularly when it's tough. You know this allows others to stay connected, feel part of things and motivated to bring their best work each day.
You look ahead and encourage others to scan beyond the immediate future. You encourage others to search for possibility, to work within a bigger and brighter context.
You ask how can we improve the bid each day. With the team, with the client and with your senior stakeholders. You listen, explore, collaborate, especially when the bid is stuck as you know that constructive and courageous honesty and optimism are contagious.
Keeping yourself at your best, enabling you to be visible in this positive way, is something you have not always found easy. This kind of personal mastery means that:
You access a range of support. Some is formal – trusted advisers, someone who is your "voice of reason", someone brave enough to hold up the mirror on your own behaviour and provide you with feedback on your impact.
You relish informal support – a chat when you make that cup of tea, the football results, a colleague with a wicked sense of humour. These can bring tiny yet invaluable breaks from the pressure, increasing your wellbeing and resilience.
You reconnect with purpose each day. You remember, you reflect, on why this is important to you, the team, the client and the outcomes they want, as well as to your own organisation.
If you would like a top up on the support you currently access, get in touch for an informal conversation. I'd love to contribute to your success. Here is what one client says:
"Gill's coaching was an important addition as we became not just a team but a winning team. In business we often review our results and their effectiveness in achieving business objectives, but that misses how we got there. Gill's one-to-one coaching provided me with the framework for review, reflection and personal development. Her coaching approach was often challenging, always constructive and enabled me to improve my effectiveness as a leader."
Richard Harper, Production Director, Arriva UK Trains Franchise Bidding
Gill How has over twenty years' experience of working with bid, sales and other professionals to develop their interpersonal and leadership presence to achieve the level of results and effectiveness they desire. If you would like to meet for a cup of coffee to explore how she can help your development and the achievement of your goals, contact her here.
If you would like to read some other testimonials, take a look here.
If you are interested in receiving regular content such as this, please sign up here.
Photo Credit: Martin How