Too much to do, work/life balance slipping away and anxiety levels increasing in a context of budget cuts and looming recession: these are common themes from my UK coaching work at the current time.
Here are some of the tools and techniques my clients tell me help them to rediscover their calm, inspiration and energy to act again:
Step 1 Connect or Reconnect with Your Purpose: Your "Why"
Remember why you have chosen the job you do, the sector you work in, the difference you want to make. If you haven't done this work already, visit the work of Simon Sinek, "Finding Your Why". This step is crucial as it gives meaning and value to all that you do.
My "Why" is to help people stretch and grow. It's as simple as that. Sometimes I have made it more complicated, but it always seems to come back to this. And what I see in those I coach is that they step up, become more brave and achieve more of their goals.
Step 2 Be honest about your priorities.
Stephen Covey's work asks you to think of your priorities as your big rocks, and to let the smaller tasks and goals trickle around them so that they can all fit into your day. You only need four or five big rocks. After that, it becomes a "To Do" list, rather than something to guide your decisions about the priorities in your work and life.
Currently my big rocks are:
Delivering Leadership training and coaching in 150 countries (currently I am up to 11!)
Engaging with nature: walking, swimming in the sea, cycling; often doing this in a group and increasingly abroad
Investing, deepening, strengthening, enjoying the relationships which are most important to me
Supporting and helping my adult children to thrive
Reflection, being a continuous learner, author and gracefully seeing the value in all that has happened in my life and world.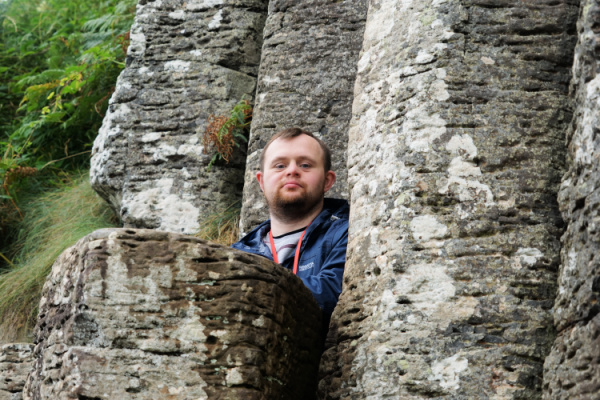 Step 3 Develop habits around your priorities
To truly spend more time on your priorities, take a look at this important/urgent matrix here. Quadrant 2, is where we need to be. And yet often we are drawn to things with deadlines and non important things, the other quadrants. It's almost as if we are afraid of our own success.
Quadrant 2 unlocks our spreading our time too thinly and allows us to focus on fulfilling both our professional and personal passions and goals.
What are the habits that can help us shift to Quadrant 2 and stay there? My suggestions are that we need to:
Recognise our priorities, our big rocks. Maybe you have forgotten your career or key relationships, you are so busy on the hamster wheel of your job and not thinking ahead about you. The big rock process allows us to bring some of our big priorities back into our thinking
More genuinely own the idea that we are as entitled to success and happiness as the people who surround us. From avoiding distractions and  placing our time in Quadrant 2, we can develop skills and relationships that help all of us. Quadrant 2 is long term win/win mindset
Hang on to the long term outcome we want from our lives, merging our "Why" with Quadrant 2. This helps us place time here, even when there are important urgent things to do (Quadrant 1). And it helps us to avoid the ever present lure of Quadrants 3 and 4.
It's taken me a long time to give myself permission for my big rocks, to feel good about giving them priority, embrace the skills and habits of Quadrant 2 and experience more joy.
Can I help you to discover this process for you?
Gill How loves to work internationally with managers, executives and professionals to help them to evolve, stretch and grow their leadership capability. She is a Master Executive Coach and innovative Leadership Developer. If she can help you in developing the potential of the men and women in your organisation, contact her at
It was a pleasure to receive this client testimonial:
"Gill is an exceptional educator and coach. Her insightful, challenging and empathetic style made the course what it was, fabulous. I learnt so much about leadership and about myself, my purpose and values.
My coaching sessions with Gill were transformational. She helped me uncover and challenge my limiting beliefs and gave me tools to work with them, turning my weaknesses into strengths. Gill has the ability to make people think differently about themselves and supports them to grow.
Gill is unique, inspiring, passionate and lives her values. I hope to work with her again in the future."
Jessica Rumbold
,  Performance Through People in Transportation Solutions, Jacobs
Photo credits: Martin & Gill How.
Location: Giants Causeway, Northern Ireland