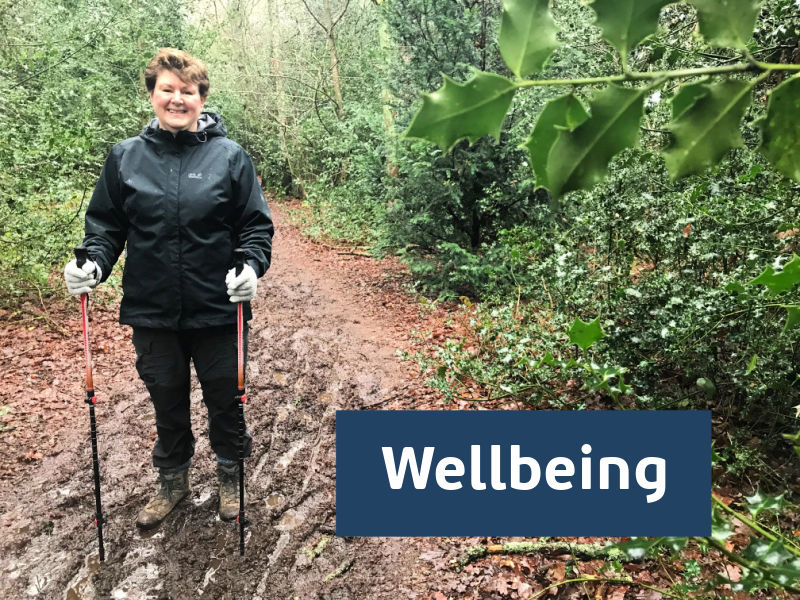 January has felt a long month, and with Lockdown No. 3 there has been a lot of walking for me; much of which has been in mud.
Here are some of my learning points:
1 There's nothing like timing …
My daughter gave me walking poles for my birthday last year (it's in April). She was disappointed that they were not put into use straight away. But I did not need them with dry ground…
2 Moving like a springbok feels great!
When I was desperate to get out after Christmas, it was extremely wet, muddy and slippy. A lightbulb moment came. It was time to use my poles!!
On my first walk I had moments of feeling like I was a Springbok! Gosh, so this is what it's like to have four legs! I felt exhilarated!
Getting down slopes or feeling steady when it is slippy is SO much easier with FOUR points of contact with the ground! I was so much more confident!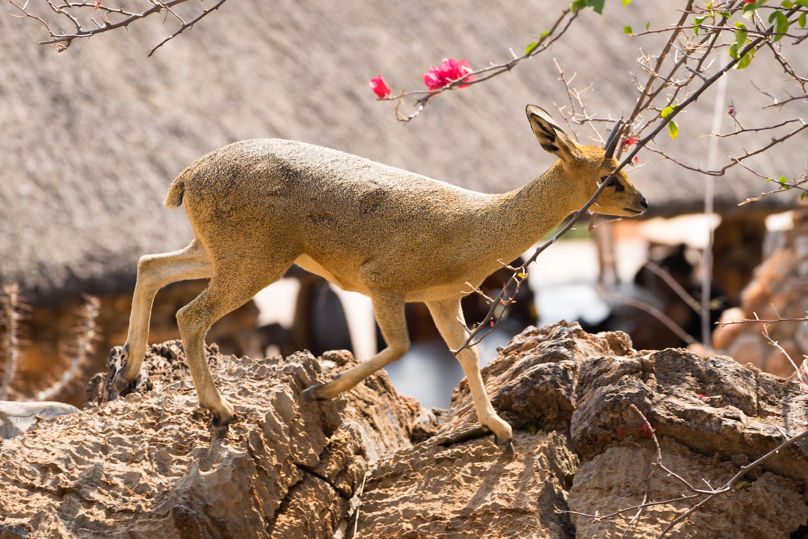 3 The eye of the beholder is key!
One downside I've found is that some dogs don't like walkers with poles. Their owners tell me it might be they remind their rescue dogs of being beaten and I am seen as a threat.
These dogs can bark at me. A lot. I've been advised to put the poles on my shoulders when this happens …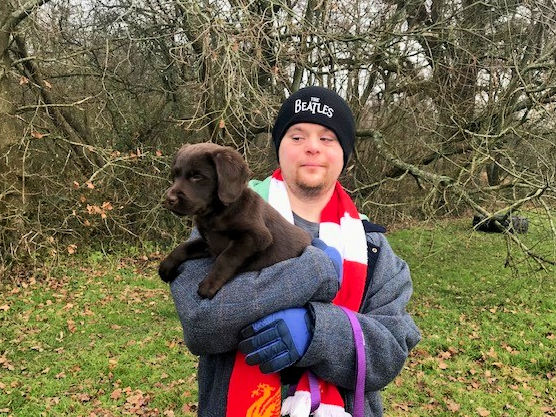 4 People can only help me when they know
What many don't know is that I was bitten by a farm dog as a child and even without poles, I am fearful sometimes when dogs rush up.
Some dog owners I have shared this with have been really supportive and explained the best things to do.
It seems being kind (to the dogs and me!), engaging, talking and connecting are the best strategies (just like humans?)
5 My notion of my own image can hold me back
I can struggle with the idea that I look 15 years older when using my poles (that's my estimate!).
Sharing this concern with one family when chatting on a walk, the dad told me that it wasn't true. The poles were modern and sporty, he said. (I think he meant they didn't look geriatric!).
Whatever he meant, I appreciated his generous perspective! And although I still am sensitive about my image, the benefits of confidence, safety and endorphins from being outside greatly outweigh my concern!
2021 started in a strange way didn't it.
Schools closed, coronavirus new strains, vaccine supply fears, emails selling fake vaccines, Brexit problems.
The list goes on and the UK Government has been saying we will most likely be living with lockdown restrictions for months.
In truth, although there are good days, (such as puddle fun with our friends' daughter above), I have been finding the uncertainty quite wearing.
My hunch is the Coronavirus story will have further twists in the tail. I'm also fearful that my passion for travel will be endlessly delayed and maybe not so great in our post COVID world.
So I'm wondering.
Can I adapt my newfound confidence and wellbeing from walking in the mud to all of my world? Can I temper equanimity (calmness and composure, especially in a difficult situation) with my ambition for work and travel?
And if my walking in mud stories speak to you, can it help your wellbeing too?
Gill How loves to work with managers, executives and professionals to help them to evolve, stretch and grow in their leadership capability. She is a Master Executive Coach and innovative Leadership Developer who works both internationally and in the UK.
Get in touch for a virtual coffee here:
Gill is completely engaging, enthusiastic, empathetic, humorous, creative, highly skilled in leadership coaching and passionate about building and maintaining networks. During our 1-2-1 coaching sessions Gill was able to gently ask the pertinent questions that allowed me to peel back the barriers that I had put up in my career which were preventing me from reaching my career goals. Gill has given me the confidence, the guidance and the creative suggestions on how to help me meet my career goals and 'turn this ship around!'
Sharon Hunter, Senior Project Manager, Sopra Steria, Belfast.
Like this blog? Sign up for more here: www.gillhow.com
Photo and video credits: Gill How, Martin How and Rosalind Hawkes