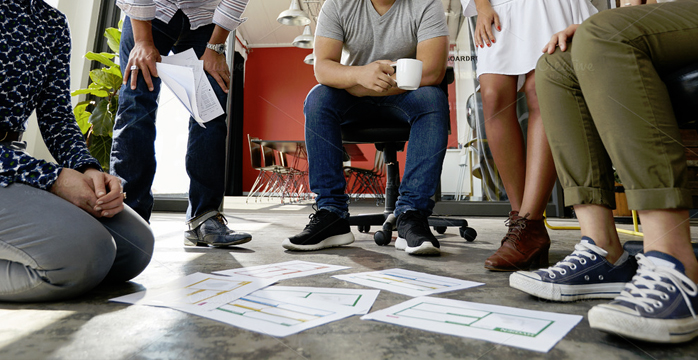 You may be organising an event and need an interesting speaker to stimulate your audience. You are keen on someone with an engaging, participative style. You want your people to gain a new perspective, more insight and to learn about something do-able that they can put into practice straight away.
Latest Workshops
The Association of Proposal Management Professionals, the Railway Study Association, and TfL's Womens Network have been recent clients for these workshops and talks:
If you are frustrated by having a hit and miss approach to leading and motivating your team, this talk could really useful. It will help you understand how to call upon the whole team's innate confidence, capability and energy much more effectively to work together and deliver winning outcomes. Read more…
Here is a different approach to unlocking your career potential which takes less effort, is more enjoyable, will energise you, improve your "can do" and confidence and give you the results you desire. Read more…
Gill How is expert at translating current trends and thinking into inspiring, energising, accessible, amusing and practical talks and workshops. She is always adding new talks and workshops to the list. She empowers people to think for themselves and to believe "I can do this!" Her approach builds the confidence, skills and capability of the audience.
Ask Gill about her range of speaking events and participative workshops, which include:
"Collaboration – A Mindset for Managers"

"Using Your Strengths to Attract the Work You Love"

"Embracing Your Inner Salesperson"

"Coaching Skills for Managers"
"Influencing Your Colleagues using Myers Briggs Type Indicator"."