Results:
Clarification of core strengths to deliver positive outcomes to all stakeholders.
Confidently secured an outstanding permanent position.
Extension of coaching to ensure high-level performance in new role.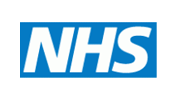 Dr Andrew Flatt, Consultant Microbiologist, Portsmouth Hospitals Trust.
 What we created:
Gill facilitated two individual coaching sessions – the first to clarify what  Dr Andrew Flatt wanted from his new role as a locum consultant, to help him transition from his previous position as a senior registrar and to gauge what was involved in all areas of the job from leadership, managerial and political perspectives; the second to complete an online strengths tool and clarify and name his top three strengths, which he had used to great effect while problem-solving and relationship-building with key stakeholders. When the opportunity arose for Andrew to apply for a permanent role, Gill's coaching helped him perform at his best at the interview stage.
 The client prompt:
To excel in his locum position and go the distance in his permanent role, mastering it in the minimum possible time to achieve patient outcomes